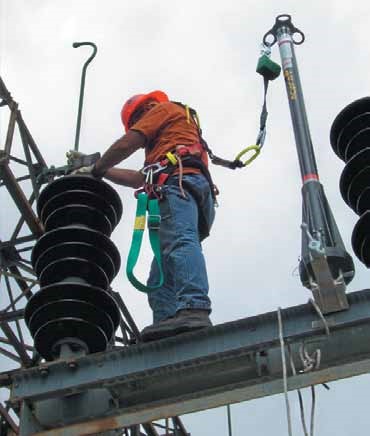 Workplace safety has always been a concern for American industries and came to the forefront in 1970 when the United States Congress established the Occupational Safety and Health Administration(OSHA). Today, safety in the workplace is mandated by law and is a standard of the American way of life.
Since 1963, Pelsue (https://www.pelsue.com/) has enabled safe and productive work environments throughout the world with its innovative and high-quality products. Pelsue has two facilities in Colorado where all products are engineered and manufactured. Pelsue was founded in 1963 by T. Allen Pelsue, who invented a product to prevent water from flowing into manholes while workers were installing cables. Throughout the 1960's and 70's, Pelsue grew steadily through the successful introduction of additional product lines including work tents, portable heaters/ventilators, and custom work vehicles.
In the mid 2000's, Pelsue entered the fall protection market with the introduction of the Uni-Lite Fall Arrest Post – a revolutionary three person fall arrest anchorage system that can hold up to three people of up to 310 lbs. each. Unlike most other fall arrest towers which are built with heavy steel or aluminum, the Uni-Lite is constructed out of carbon fiber and weighs in at a light 40lbs, allowing it to be easily lifted and positioned.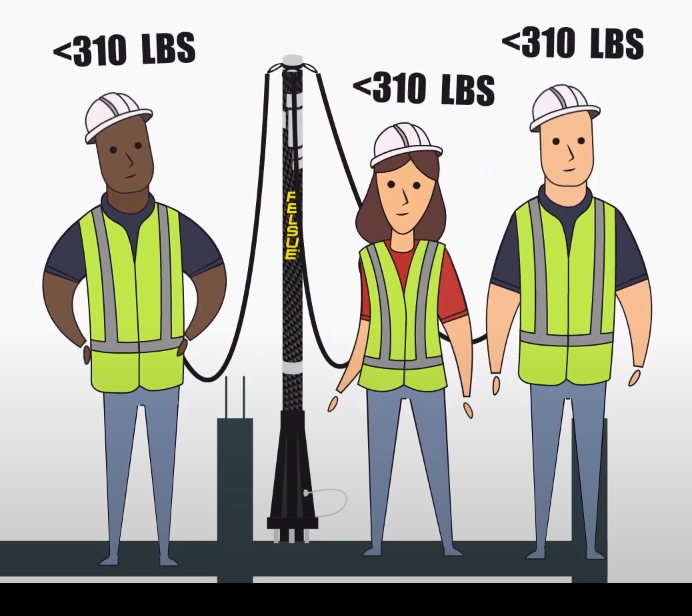 Here's a video on how the fall arrest tower works: https://youtu.be/Db0Iswyd2Pc
In 2008, ICE engineers worked with the team at Pelsue to design and manufacture the first carbon fiber arrest pole for the Uni-Lite Fall Arrest Post. After the first pole was proven successful, we supplied Pelsue with poles for three years. Beginning in 2011, I.C.E. performed the bonding of the metal fittings onto the carbon fiber pole and we have supplied the fully assembled pole to Pelsue ever since.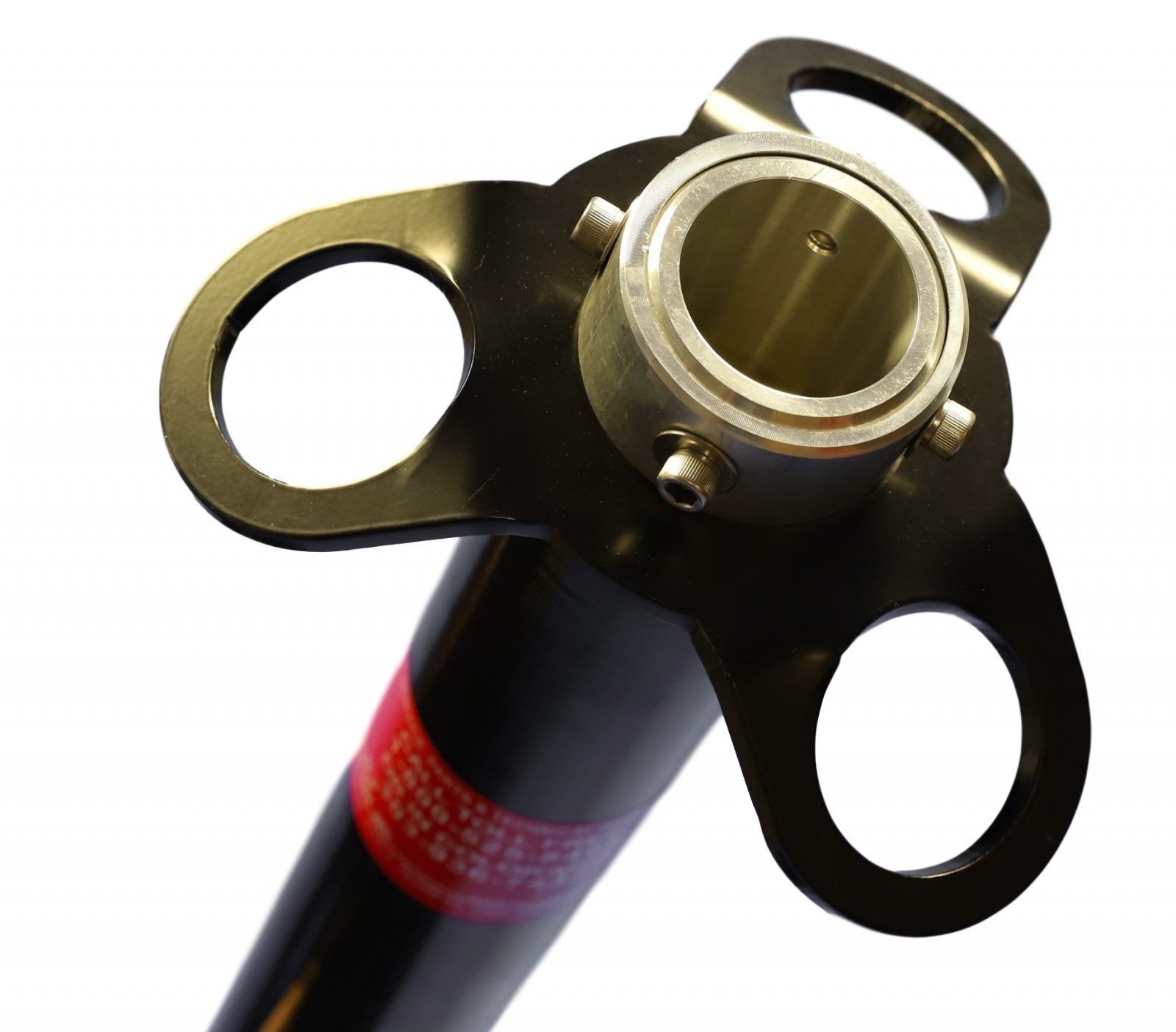 From 2017 to 2022 ICE has manufactured over 750 carbon fiber arrest tube assemblies for Pelsue. They are used to protect workers in exposed areas throughout the world.
What made carbon fiber the perfect application for the Pelsue Fall Arrest Tower? The following reasons below:
Strength to weight ratio:
The Uni-Lite is incredibly strong while only weighing 40lbs. The tower is rated to arrest the falls of 3 people, each weighing up to 310 lbs. That's 930 lbs total of hanging weight if a sudden gust caught some NFL linebacker sized construction workers by surprise on top of a building! The composite pole weighs only 11lbs, which is easily disconnected from the 39 lb base assembly for easy transport. The amazing strength to weight ratio makes the Uni-Lite the premiere Fall Arrest tower in the industry.

Fatigue:
Composites exhibit cyclic fatigue properties that are far superior than metallics. With normal loading, composites have an infinite fatigue life. In testing the automotive driveshafts that I.C.E. produces for a popular car manufacturer, the fatigue test had to be altered from the ASTM standard to even register any results. These shafts are tested at 80% of ultimate load (the load at which the part fails) and still exhibit cycle life in the millions of actuations. In comparison, steel shafts are tested at 45% of ultimate and exhibit fatigue life in the hundred thousand range. Pelsue's towers don't just see a couple falls and have to be replaced, they can experience loading 1000s of times and will be as good as the day it was purchased.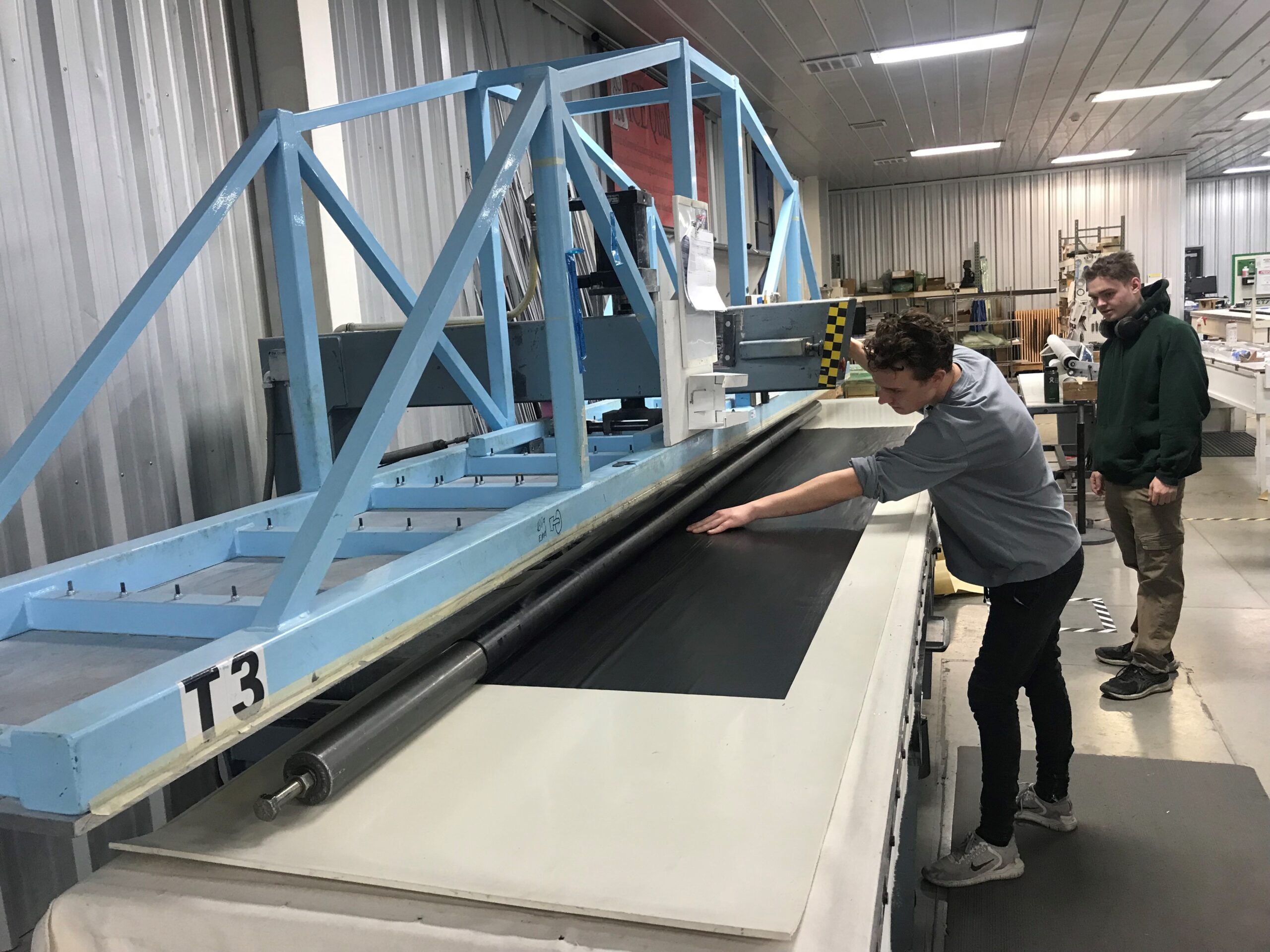 Above: Rolling of the Pelsue Carbon Fiber Tube
–
Corrosion:
Cured composite materials are unaffected by most basic and acidic agents. Composites are used extensively in very corrosive environments because of these properties. ICE has produced components that operate in extreme environments ranging from high molar acid titration to inside the hot section of nuclear reactors. The high resistance to corrosion makes carbon fiber the perfect application for harsh construction environments.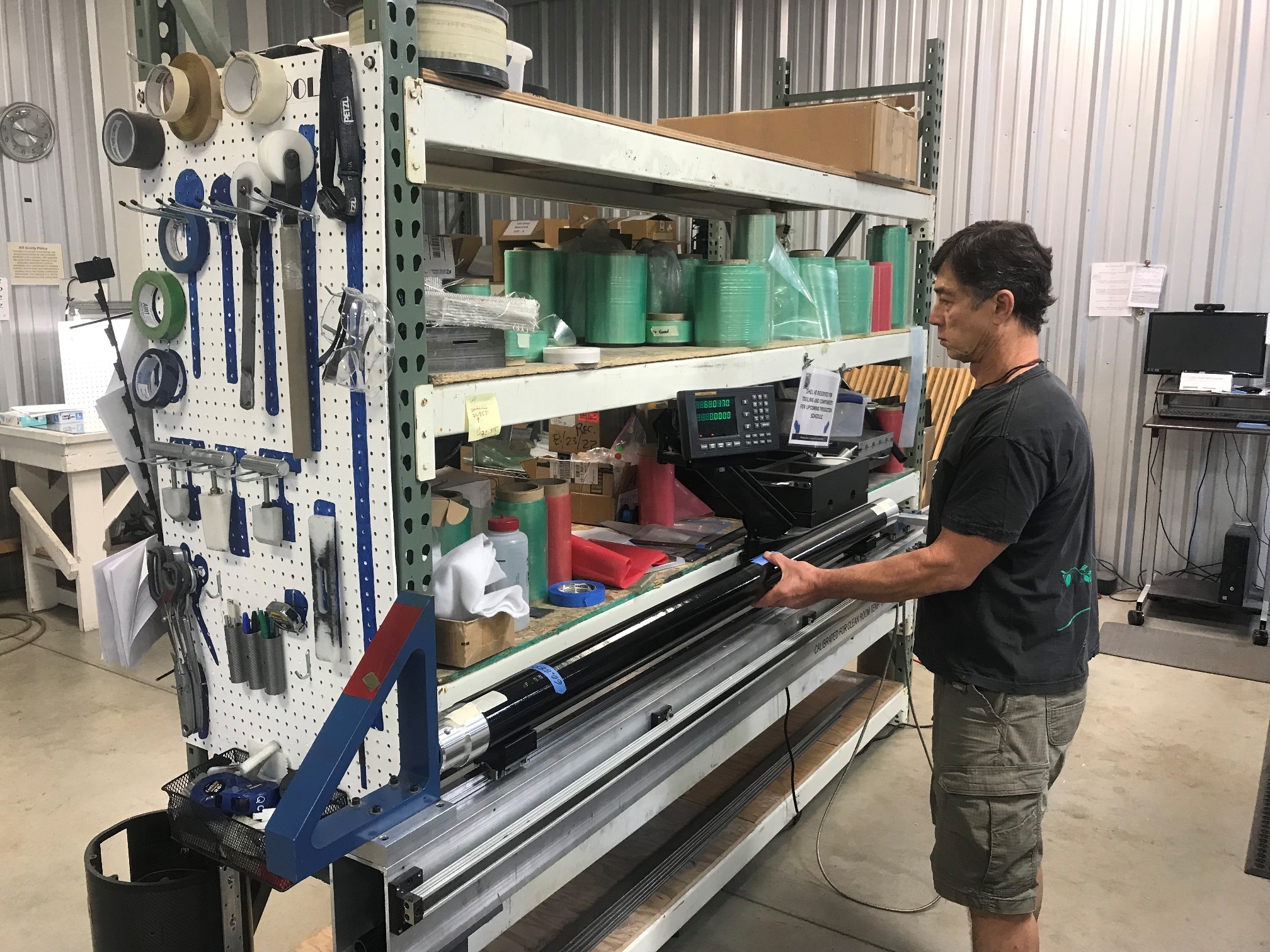 Above: Every Pelsue tube goes through our quality control department and checked for precise length and wall thickness measurements.
–
Impact:
Composites react differently to impact then metallics. Composites absorb and dissipate impact energy without any permanent deformation. Impact energy has to do with mass and the mass of the composite part is much lower than with metallics. If the fall arrest tower is impacted at the job site, it stands a great chance of being non affected.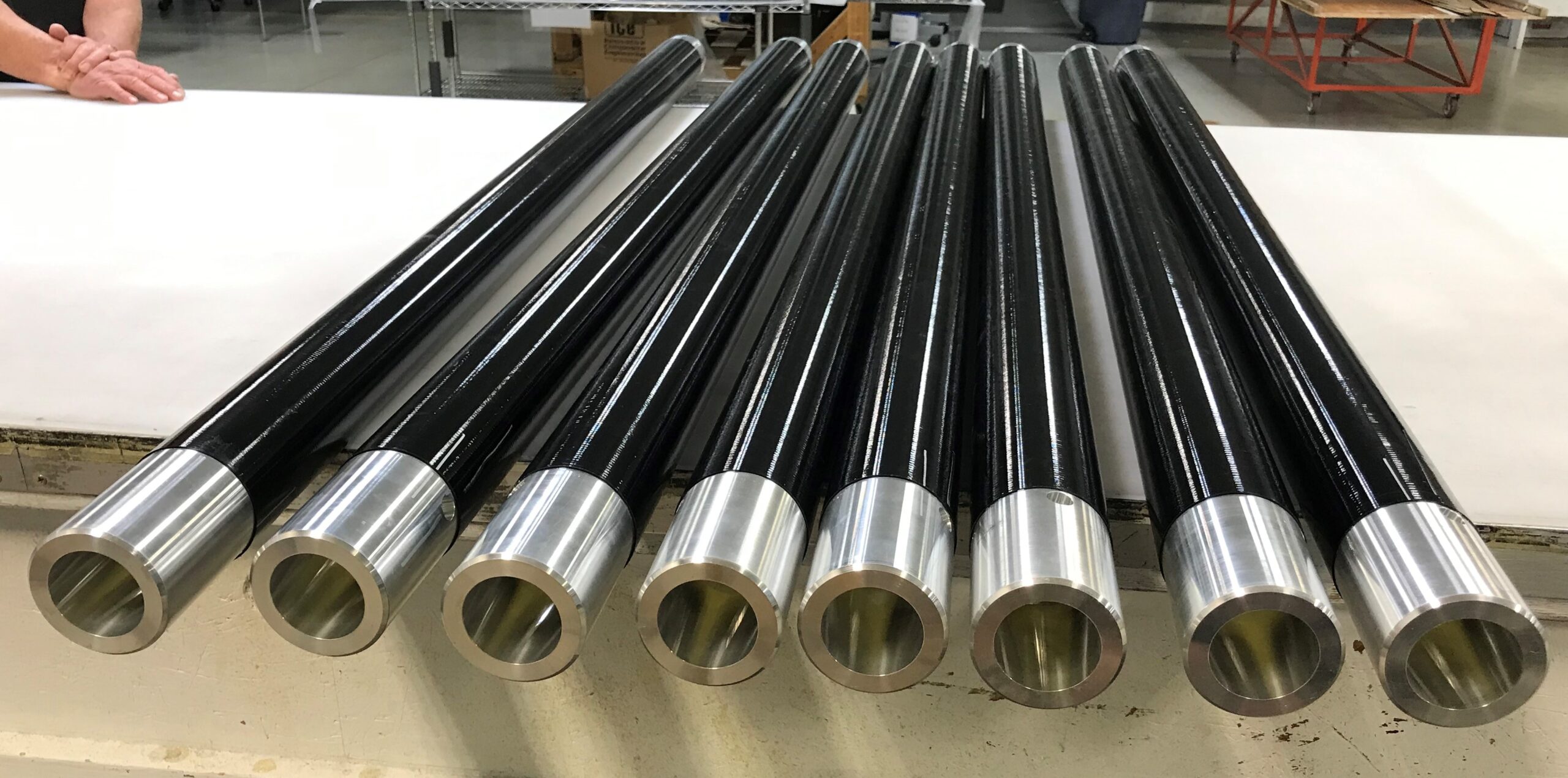 Above: Finished Pelsue tube assemblies that are ready to ship
–
Hot/Cold:
With the resin system used in the composite material of the tower, the composites will perform well from -400°F to +220°F. Composites do not become brittle at low temps as metallics do. The high temperature performance is controlled by the glass transition temperature (Tg) of the resin system, which can easily be tailored to the application. From the winters of North Dakota to the summers of Arizona, the Fall Arrest tower will perform in the harshest environments.
I was able to ask David Hartman, Pelsue's sales manager, some questions about the Fall Arrest Towers.
How many carbon fiber Fall Arrest Towers do you estimate are in use today?
We've sold over 750 units (tower and base assembly) since 2017.
What's the life span of a Fall Arrest Tower?
Pelsue suggests daily inspection and we strongly suggest the tower be replaced if any portion of the fall arrest system has been damaged or compromised. I have come across customers still using systems purchases 8 years ago (with units that aged, we suggest scoping the interior to make sure there are no hairline cracks.)
How would you describe the quality of the carbon fiber parts that you receive from I.C.E.?
All evidence shows that I.C.E. has a clear focus and desire to produce top quality products.
Pelsue is one of I.C.E.'s longest standing customers – we started supplying them with composite posts in 2008. We're proud to supply another American manufacturer with a product that's critical for worker safety across North America.